Woodbury Outlet Shopping
Price from £ 36
Want to shop where you can find all the famous designers, but without it costing you a fortune? Then prebook your tickets to Woodbury Common Premium Outlets, the famous outlet just an hour outside of New York. You can save between 25-65% on well-known brands and designer labels!

Highlights:
- Get roundtrip transportation to/from Woodbury Outlets
- Flexible tickets - leave when you're done shopping
- Save between 25-65% on well-known brands
- Visit the 220 designer outlet stores
- Get a free VIP coupon booklet
- Enjoy a lunch break at the large food court

Shop till You Drop!
Visit the world-famous Woodbury Outlets and shop at 220 designer outlet stores. You'll find impressive savings of 25% to 65% everyday from leading designers and best known European and American brands such as Adidas, Burberry, Brooks Brothers, Coach, Donna Karan, Dolce & Gabbana, Ecco, Frette, Giorgio Armani, Gucci, Jimmy Choo, Juicy Couture, Polo Ralph Lauren, Timberland, Burberry, Chanel, Coach, Dolce & Gabbana, Fendi, Giorgio Armani, Gucci, J.Crew, Lacoste, Nike, Polo Ralph Lauren and Prada.

Woodbury Outlet is designed like a village with indoor stores and restaurants, a shuttle bus and outside walking areas!

You can also choose our Shop Hop Top Package which includes Woodbury Outlets, 96 hours Hop-On Hop-Off sightseeing, popular attractions and much more!

Departures*:
From Port Authority Bus Terminal (Gate 310): 7:15 AM, 8:30 AM, 9:30 AM, 10 AM, 11:30 AM, 12:45 PM, 2:45 PM, 7:15 PM.

From Woodbury Outlets: 9:06 AM, 12:06 PM, 12:45 PM, 1:30 PM, 2:02 PM. 3:36 PM, 4:10 PM, 4:45 PM, 5:21 PM, 5:45 PM, 6:15 PM, 6:58 PM, 9:26 PM.

Visit Woodbury Outlet website for additional information here.

What does the tour include?
This tour includes roundtrip bus transportation to and from Woodbury Outlet plus a complimentary VIP coupon booklet (value $10) with hundreds of dollars in additional savings, a complete list of stores, up-to-date sale and event information, shopping hours and more.

How do I get my tickets?
Shortly after your booking has been completed your e-ticket will be send directly to your email. Simply print it out and bring it with you to the Gray Line CitySightseeing New York Visitor Center.

How does it work?
Before you can get on the bus to Woodbury Outlets you need to redeem your e-ticket for a bus ticket at the GLNYS Visitor Center in Port Authority Bus Terminal.

To avoid longer lines at the ticket counters we suggest you redeem your tickets in the afternoon, a day or two prior to using them. Lines are usually longer in the mornings.

If redeeming for the day of your trip to Woodbury Common Premium Outlets please arrive at least one hour prior to your desired departure time.

Where does the bus depart from?
The buses depart from Gray Line CitySightseeing New York Visitor Center, you find the street level entrance to Port Authority Bus Terminal on 42nd Street, just of the corner of 8th Avenue.

How long is the drive to Woodbury Outlets?
Woodbury Outlet is approx. 1-hour drive from Manhattan, depending on traffic.

How long are my tickets valid?
Your tickets are only valid on the date you have booked, but you can get on any bus leaving and returning from Woodbury Outlets all day on your chosen date.

Are there children's tickets?
Yes, children's tickets are available for children between the ages of 3-11. Children under 3 are free when accompanied by a paying adult.

Important information:
- Departs daily except Thanksgiving Day, December 25th, December 31st and January 1st.
- *Departure times are subject to change and can be vary with short notice. Please check the official Woodbury Outlets website for an updated schedule before your trip.
Fantastic
4.2
5 customer reviews
Christmas 2016.
Come to New York Christmas 2016, went to Woodbury. I recommend taking a large suitcase so you don't have to hold all of your bags, me and two friends managed to fill a large suitcase and still had to hold bags. Also ensure your money is on a travel card, such as a Thompson travel card, that's what we used & we for further discount because of this.
Definitely recommend going. Only let down was the buses left a lot earlier than stated!

Enjoy!
Shopping somewhere different
Lovely location, good savings, plenty of shops, get there early as it is really busy later on, the only moan I have is at bus station there was no orderly queue, two queues merging into one.
Great designer shopping
If you love designer shopping go to Woodbury, bus journey approx 1 hour from New York bus terminal
shop until you drop
My Grandson and I had a great day shopping. So glad that we booked it with you. Other companies were a dearer. Could not fault this trip.
Day out shopping at Woodberry Outlet Shopping
The staff at Grey Line were very helpful at the Port Authority Bus Terminal ,who would have thought a Bus starts three floors up. Both drivers there and back were very patient and skillfull in some very busy traffic. Woodbury Outlet was brilliant with a fantastic range of designer outlets and we got some real bargains at discounted prices.
Woodbury Outlet Shopping Info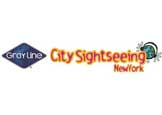 Woodbury Outlet Shopping
Gray Line CitySightseeing New York Visitor Center:
42 Street, Port Authority Bus Terminal
NY 10036 ‎
Info
Woodbury Outlet Shopping
Daily departure to Woodbury Outlet 8.30am to 2:45pm (approx. every hour - check schedule)
Return to Gray Line CitySightseeing New York Visitor Center at Port Authority Bus Terminal from 12:05pm to 7:00pm (approx. every hour - check schedule)
Directions
Directions
Take the Metro to Times Square and walk to Port Authority Bus Terminal on 42nd Street just off the corner of 8th Avenue



View map