Harlem Gospel Tour - Sunday
Price from £ 55
Join us on this Sunday morning tour for a truly authentic Harlem experience ! This tour combines a guided bus tour around Harlem with a Sunday worship service at a local church, where you´ll get to witness a moving gospel concert!
Highlights:
- Enjoy a gospel concert from a local congregation
- Explore Harlem in a safe environment
- See Harlem´s famous sights and landmarks
- Learn about the history of Harlem from your guide
Discover the Real Harlem
As you will learn on the tour, Harlem is known as the Black Capital of the world. Harlem was originally a rural Dutch community, which years ago transformed into a summer retreat for New York´s most prominent families.
However it is more famous for becoming a mecca for African American writers, jazz musicians and artists at the turn of the century. Not to mention it´s troubled pas during the 1960's and 1970's when many riots took place in Harlem. The present day community in Harlem brims with pride and revels in its new renaissance.
Even though Harlem today is a trendy New York neighbourhood, it has some areas that are still best avoided as a tourist, which is why this tour is perfect for those looking to explore Harlem in a secure way.
During the tour you will see a number of famous sights and landmarks like St. John the Divine, Columbia University, City College, Morning Side Heights, the Morris Jumel Mansion, Sylvan Terrace, Strivers Row and Sugar Hill, St. Nicholas Avenue, where Duke Ellington lived and the famed 125th street, Harlem USA, the Cotton Club, and the Apollo Theater, the Schomburg Center for research in Black Culture.
Then last but definitely not least, you get to join a local congretation for their Sunday worship service where you´ll discover first hand the soul stirring power of gospel music.
How do I get my tickets?
Shortly after completing your booking online you will receive an e-ticket by mail. Please print out your ticket and bring it on your tour.

Where does the tour start?
The tour departs from Harlem Spirituals Tours. Please be there 15 minutes before the tour starts.

Where does the tour end?
The tour ends in the Times Square area.

How long is the tour?
The tour departs at 9:30 AM and lests about 4 hours.

How long are my tickets valid?
Your tickets are only on the chosen date.

Is there a dress code?
Yes, since you'll be visiting a church you need to be dressed accordingly. Shorts, tank tops or flip-flops are not allowed.

Are children's tickets available?
Yes, children's tickets are available for children between the ages of 3 and 11 . Children under 3 are free when accompanied by a paying adult.

Important information:
- For security reasons suitcases, packages and large bags are not allowed on this tour
Harlem Gospel Tour - Sunday Info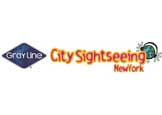 Harlem Gospel Tour - Sunday
Harlem Spirituals Visitor Center
(at 43rd Street)
690 Eighth Avenue, New York, NY 10036, USA
Info
Harlem Gospel Tour - Sunday
The tour departs Sunday at 09:30am
Directions
Directions
The closest Metro stop is: 42 St - Port Authority Bus Terminal Station



View map