Bronx Tours
Experience the Bronx - one of New York's hottest neighborhood. Learn about the area's fascinating history from immigrant communities, to it's decline, to the cultural and social revival that has now made the Bronx what it is today.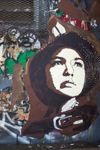 The Bronx Renaissance Walking Tour
Join us for a fun and interesting tour of the South Bronx cultural corridor known for its art, culture and vibrant history. You haven't really experience New York City if you haven't experienced the Bronx. Book your tour to the Bronx here!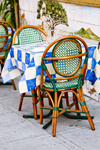 Bronx's Little Italy Tour
On the Bronx's Little Italy Tour you'll explore the exciting area between Belmont and Arthur Avenue in the Bronx. It's an area known for it's incredible food scene. Learn about the area's immigrant history and sample some culinary treats in the Bronx's Little Italy. Book here!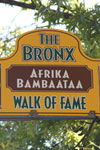 Birthplace of Hip Hop Tour
Ride through Harlem and travel through the 'Boogie Down' Bronx, where you will see some of the most important sites in the history of hip hop. See the secret battle sites, historic clubs and the scenes for some of the most famous music video and movie locations. Book your hip hop tour here!